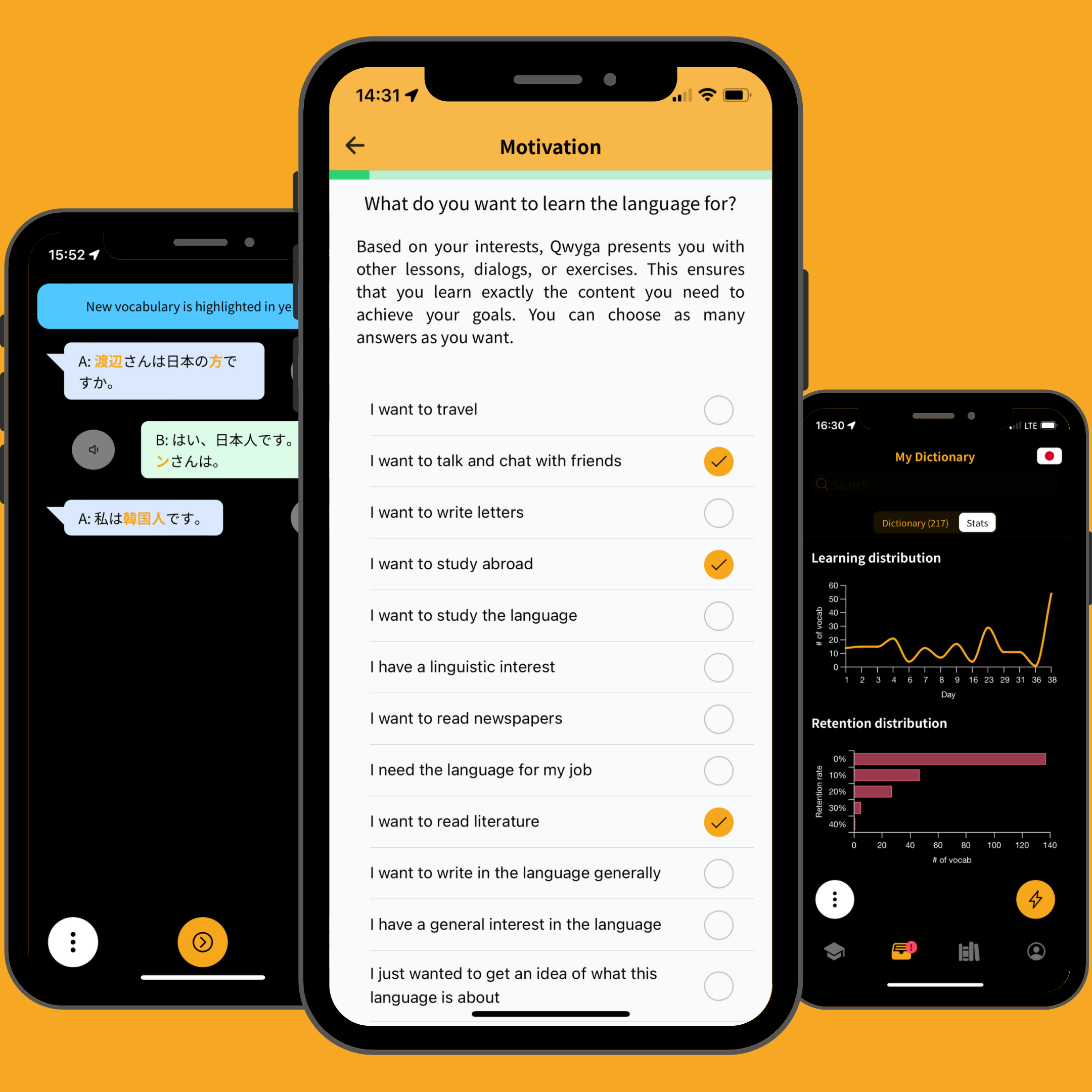 Learn Japanese YOUR way
Never adjust your learning to an app again!
At a glance
What's Great About Qwyga?
Your unique learning experience
No matter why you learn, how you learn, or what you want to learn - with a few questions, Qwyga determines your learning style and goals and builds you a personalized language course that's as unique as you are.
Understand your mistakes
Qwyga tells you not only that you did something wrong, but also why. In addition, minor mistakes that would not affect communication are reported back, but not judged as "wrong". This allows you to really learn from your mistakes.
AI support
Qwyga uses an AI system to evaluate your learning performance. If you are not performing as well as you could in any aspect of your language journey, or if you could make your learning more efficient, Qwyga will make suggestions on how to adjust your course content and learning method.
Don't listen to us – listen to our users!
Testimonials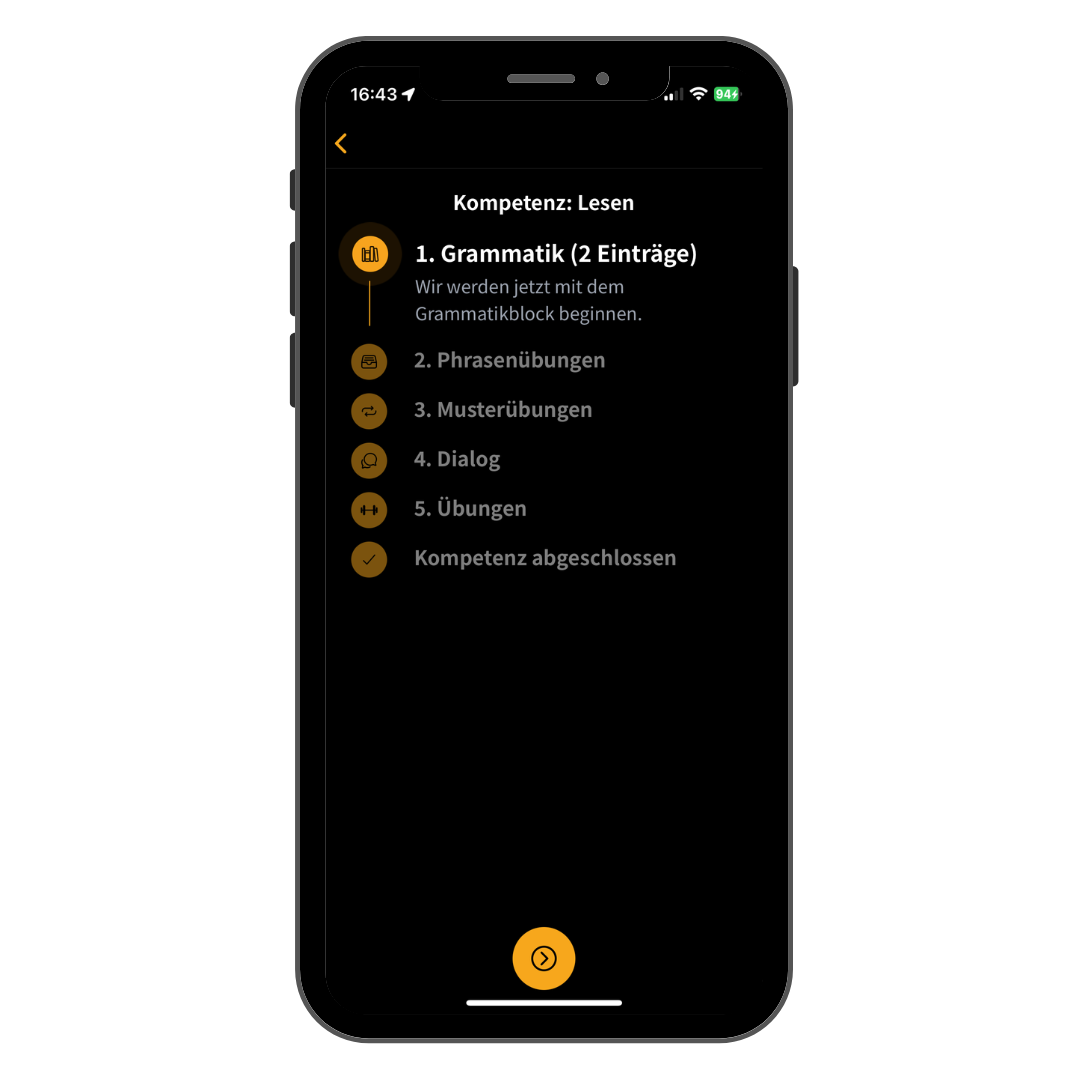 "I was super proud every time that I can really do this now [...] This feeling that I now have everything I need at hand for this dialogue pattern made me very satisfied [...] Qwyga has a crystal-clear progression that is almost self-explanatory and automatically leads to success."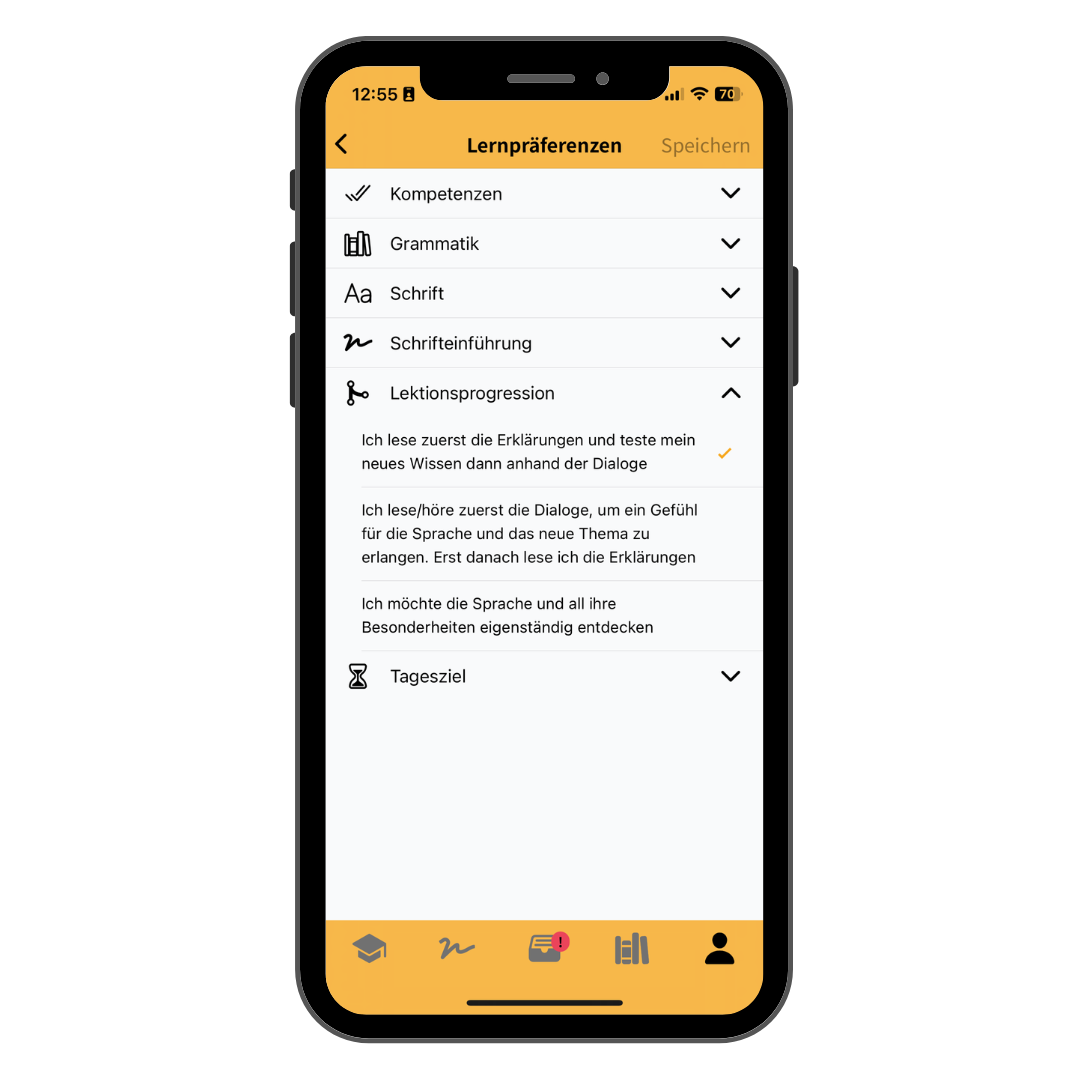 "I can choose my goals at the beginning and don't have a rigid concept like with a book that I have to go through. The app adapts to me."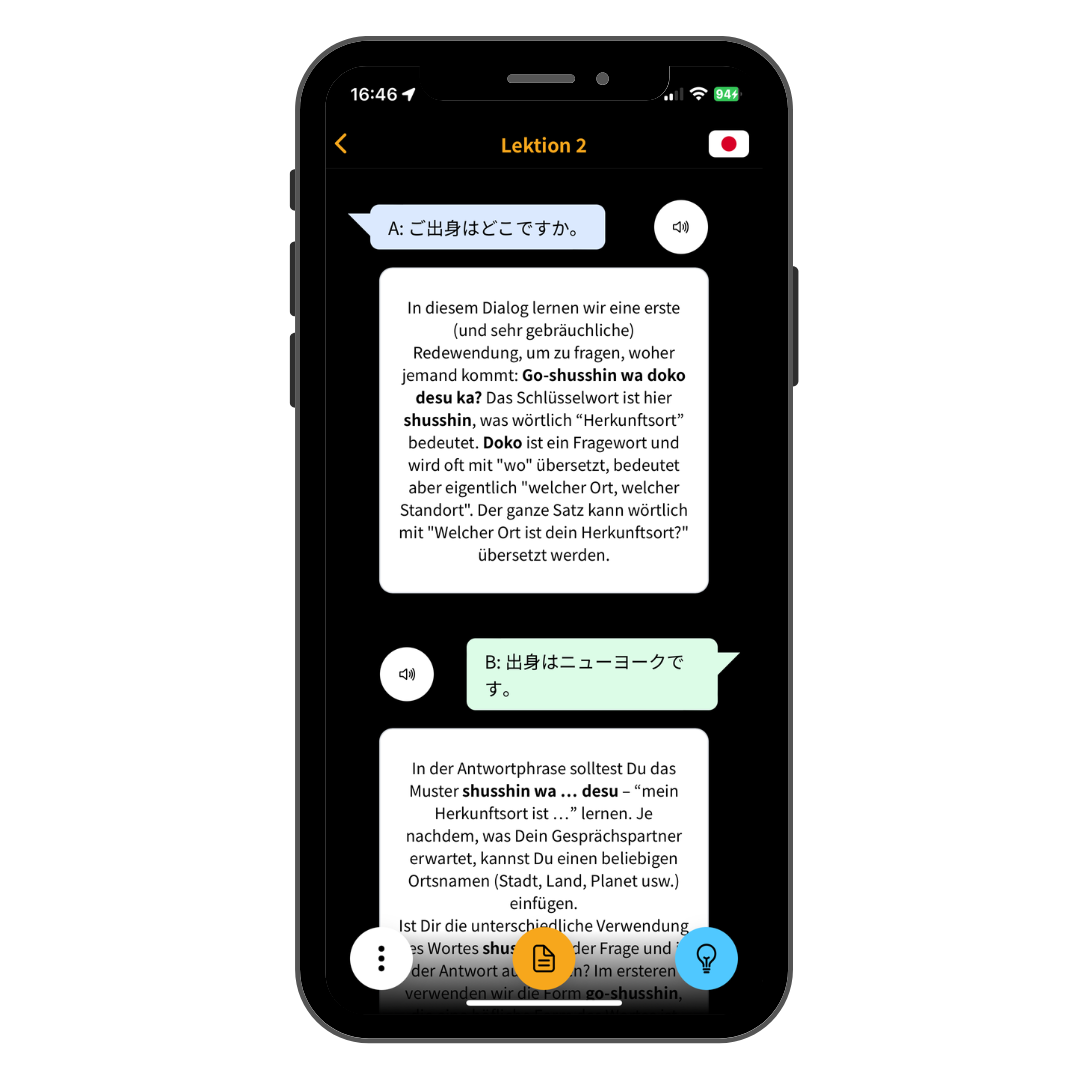 "What I like most is that I learn so many new, useful things about Japanese that no other app could teach me before."
Learn Japanese YOUR way
Join the Qwyga waiting list today and be the first to be notified of the upcoming launch!
Which languages do you offer?
With Qwyga, you can learn Japanese at the moment. However, we started developing a German course in 2023 and plan on starting developing a Korean course later this year.
Do you have a web app?
Currently not. We offer iOS and Android apps only for the time being, but plan on rolling out a web app as soon as possible.
What is your cancellation policy?
You can cancel anytime and progress will remain unaffected. If you cancel within your 7-day or 14-day free trial period, you will not be charged.
If you cancel after the free trial period, you will have access to the contents for the duration of the original subscription.
Example: You cancel your three month subscription after two months; then you can access the contents for another month.
Can I move my subscription from iOS to Android (or vice versa)?
Unfortunately, this is not possible. Please note the following:

You'll continue to be charged on the platform you initially subscribed to. For example, if you signed up while on an iPhone, you'll continue being billed each year or month – depending on your subscription – through the App Store.
It doesn't matter where you initially started your subscription; your subscriber access stays tied to your user account.
What if I want to be billed through the platform of my new device?